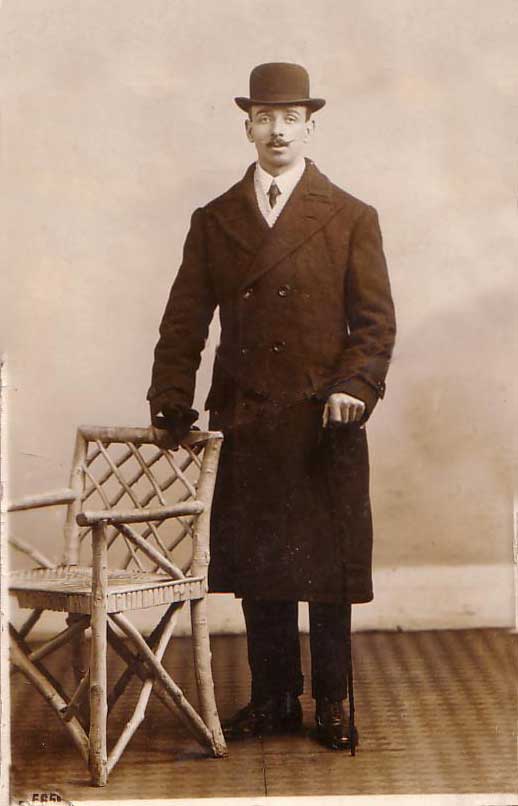 I called into King House recently as I always do to check on the mail for the Association. On this particular day amongst the letters there was a small box that was very carefully wrapped and was quite heavy for it's size. When I opened it I found Pte M. Blood's Death Plaque and a small but carefully written letter from Ms Bea Blood from Drogheda.
The letter read that she had noticed on 'Nationwide' (RTE 1) a similar plaque which was been shown to remember my Grand Uncle, Pte Joseph Higgins, Connaught Rangers and her wish was that Michael's Plaque would find a safe home. As she had included her telephone number I decided to ring her to thank her on behalf of the Association for sending such a prized family treasure.
That evening I made the first of many contacts with Bea. She told me how glad she was to be able to pass on Michael's Death Plaque to us. I assured her that it would be treasured and that Michael would be remembered in our prayers on Remembrance Sunday. She informed me through our conversations that there were many other items belonging to Michael that she would like to donate. Unfortunately the soil to his grave was lost she said. I hope to remedy that for Bea this year when the Association visits Michael's grave to lay a wreath and remember Michael.
The Association has researched the battle Michael was involved in and this is what we have found:
We trust that in remembering Michael and telling his story we have removed another layer of suspicion that surrounds the remembrance of Irish men who served and died in the Irish Regiments of the British Army, especially those from Southern Ireland.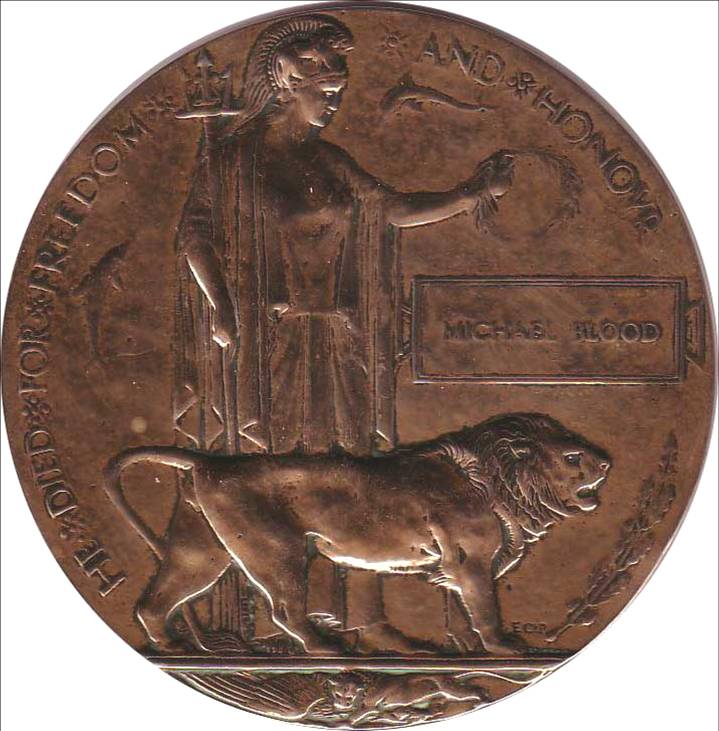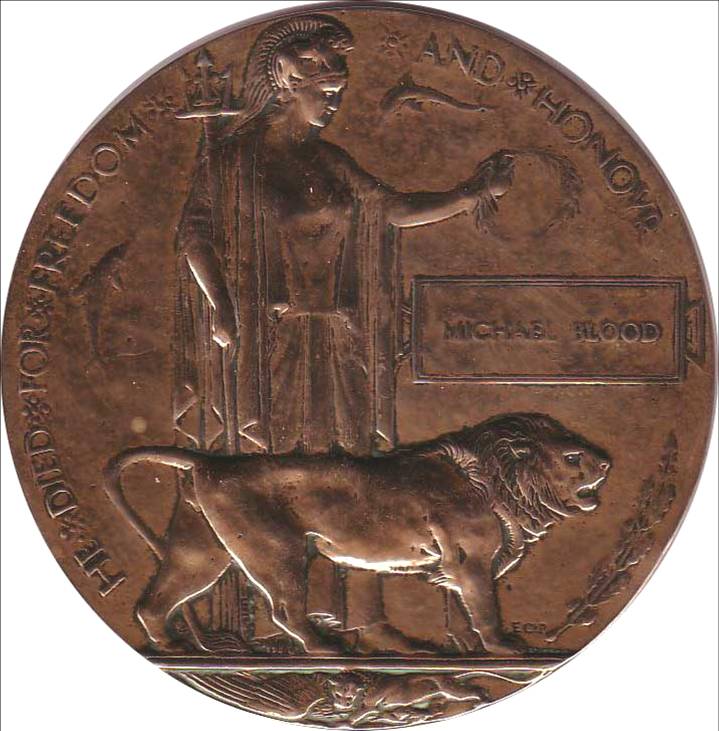 It is very poignant and an insight into many Irish Soldier's hopes that Home Rule was about to be granted and that there would not be a need for civil war.
Included below is a small number of correspondences received by Michael's family:
I would like to make one addition to the Death Plaque, which is very significant even for our Irish Army soldiers of today which I believe was relevant when Michael died: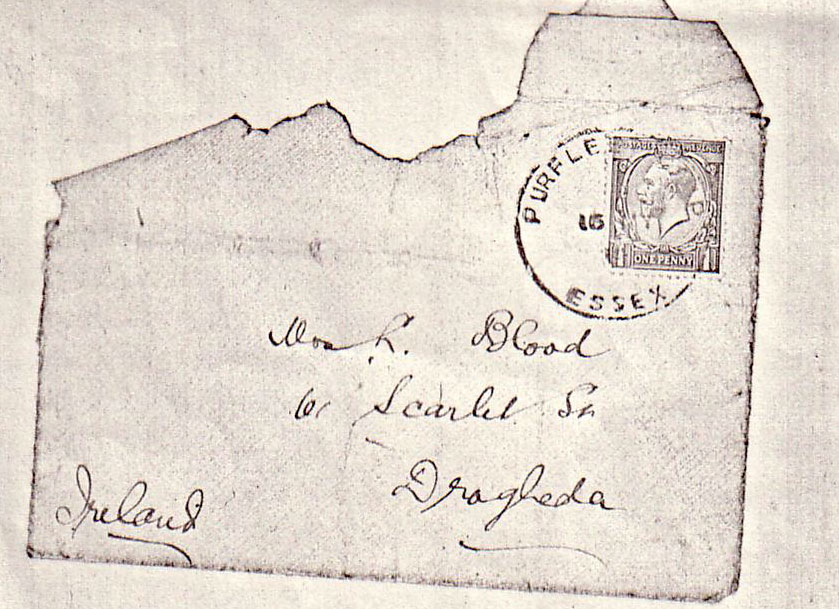 HE DIED FOR FREEDOM AND HONOUR'AND PEACE'
Ar deis De go raibh a n-anam
R.I.P. M. BLOOD