Following on from our successful 2015 model unveiling of Gallipoli and the V beach landings we decided for 2016 to create the 16th Irish Division attack and capture of Guillemont village during the Somme offensive.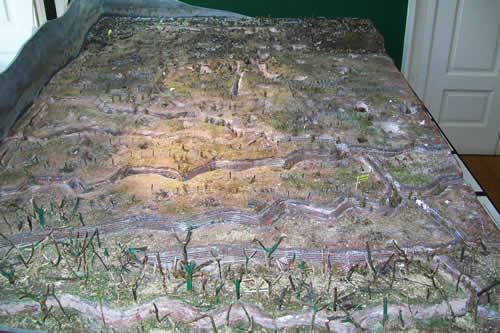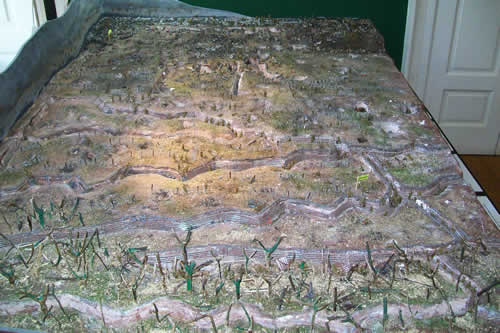 Hundreds of soldiers were bought and painted, hours of painstaking work by members of Boyle mens shed and members of the CRA were committed to the completion of the diorama.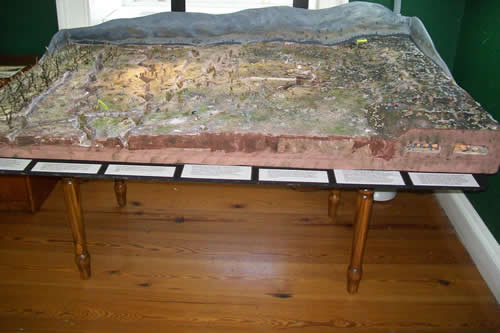 From original trench maps of the area and a good knowledge of the ground from many visits we believe that we have recreated a pretty good reflection of the attack made by the 6th Bn Connaught Ranger's on the 3rd September 1916.
One thing that I have found is that once you commit to the model making process it does seem to take over your time as it is a very addictive and enjoyable process as you see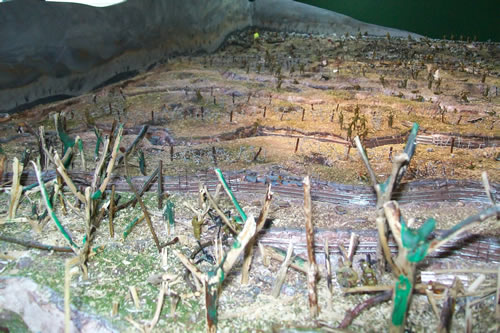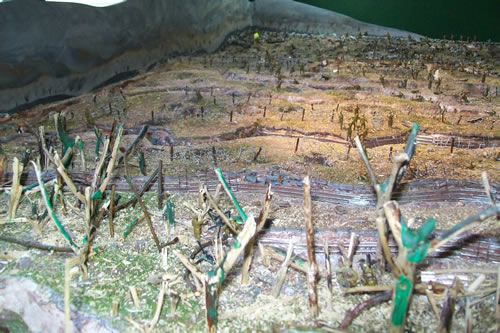 how the scene slowly emerges before your eyes with the addition of all the individual parts. Visitors to the CRA museum have commented on the models been more informative in some ways then some of our other artefacts in our collection as they are very visual and explanatory of the events they portray especially for the younger visitor. The models are proving to be a great addition to our collection and a good joint initiative between two local organisations in Boyle, so please feel free to pay them a visit whenever you visit King House.